PENINSULAR WAR 1807-1814
page still in the making
1812
8 - 19 JANUARY 1812 : Siege of CIUDAD-RODRIGO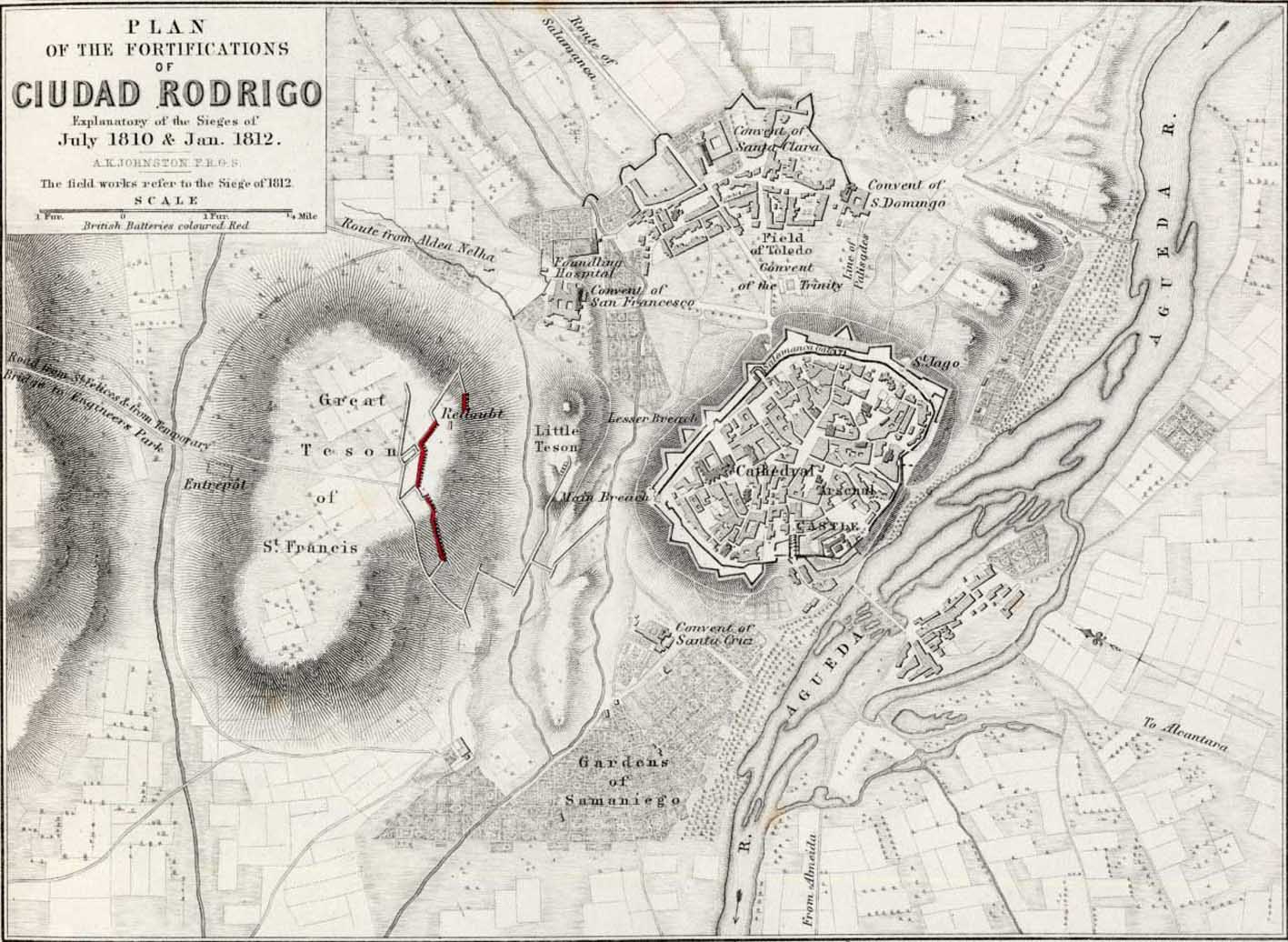 CIUDAD-RODRIGO
MAJOR-GENERAL ROBERT CRAUFURD

A la mémoire du major-général Robert Craufurd et des 43ème et

52ème régiments d'infanterie légère, ainsi que du 95th Rifles de la Division Légère qu'il commandait

avec beaucoup de distinction, et à leurs camarades du 60th Foot et tous ceux

qui sont tombés lors de l'assaut des brèches pour la libération de Ciudad Rodrigo,

le 19 janvier 1812.

Cette plaque a été apposée par leurs héritiers, le Royal Green Jackets,

en souvenir des efforts héroïques des Espagnols et des Anglais à la libération de la Péninsule

en 1808-1813.

Inaugurée par les Royal Green Jackets, en collaboration avec la

municipalité de Ciudad Rodrigo, Octobre 1993*

* La dernière phrase figure seulement en espagnol
ESPEJA
6 April 1812 : Siege of Badajoz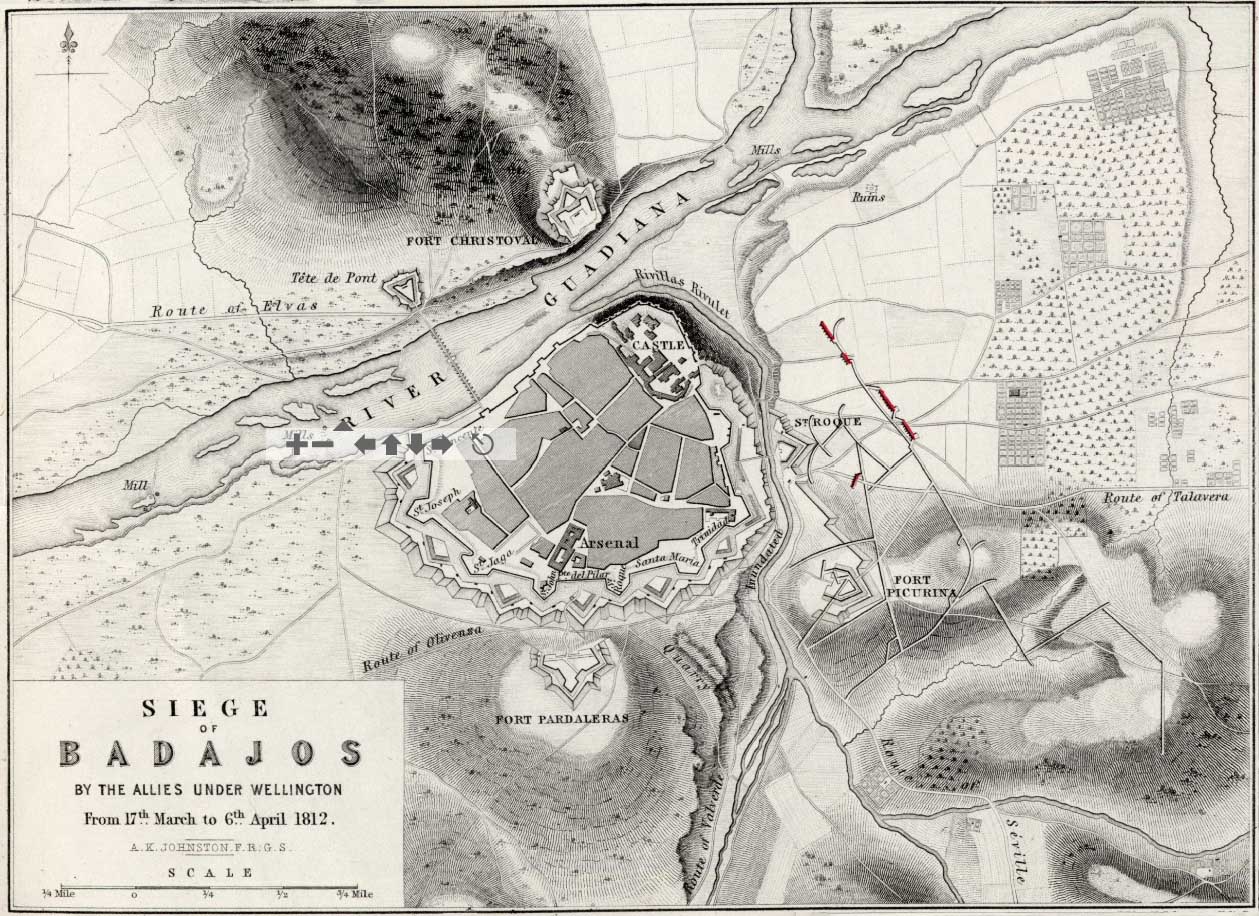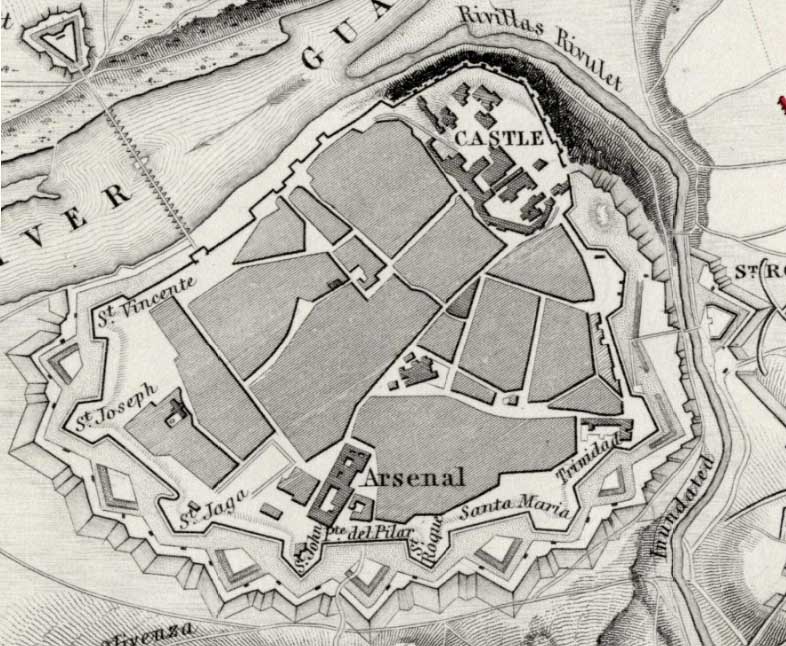 22/07/1812 Los Arapiles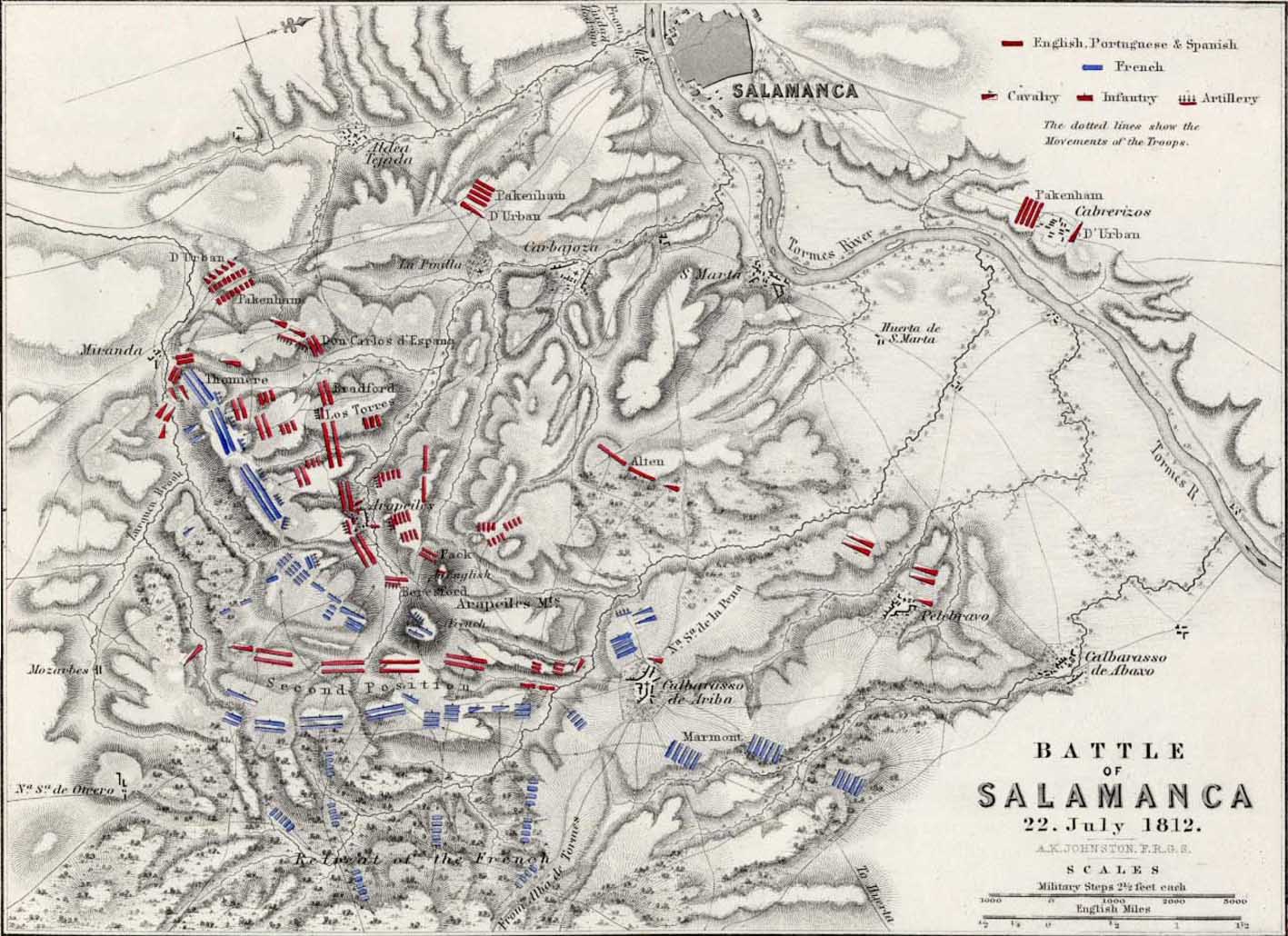 The battlefield of the Arapiles : general Foy's positions at Cavarassa de Arriba, at the beginning of the battle. In the centre, the chapel of Nuestra Seňora de la Peňa.
View from east to west towards the Allied lines. Centre left, the Arapile chico (Little Arapile) and left (south) of it, the Arapile grande (Marmont's position).
Click to enlarge.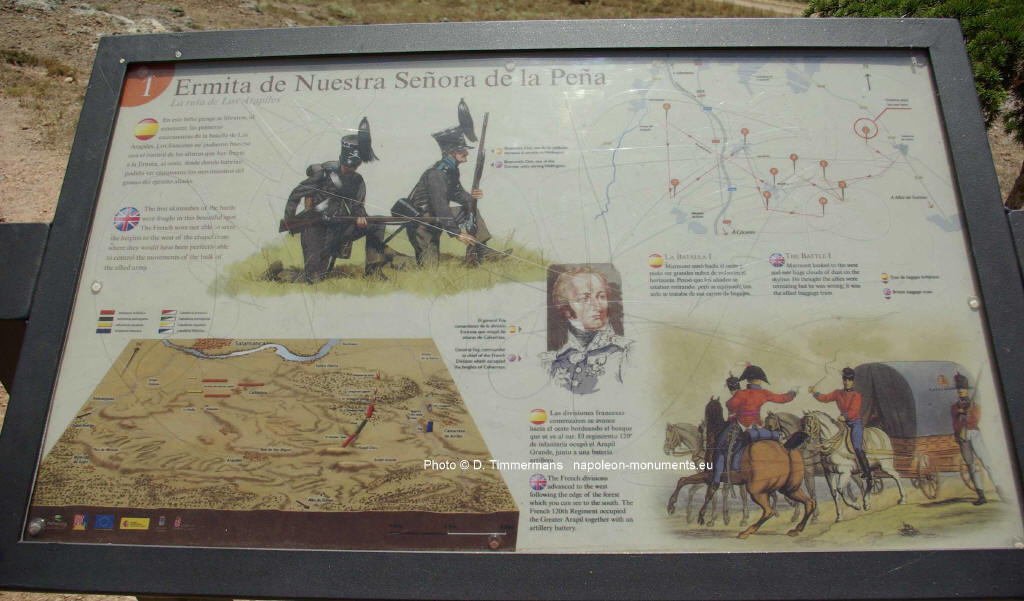 The first of the 10 boards of the "Ruta de loss Arapiles".
Click to enlarge.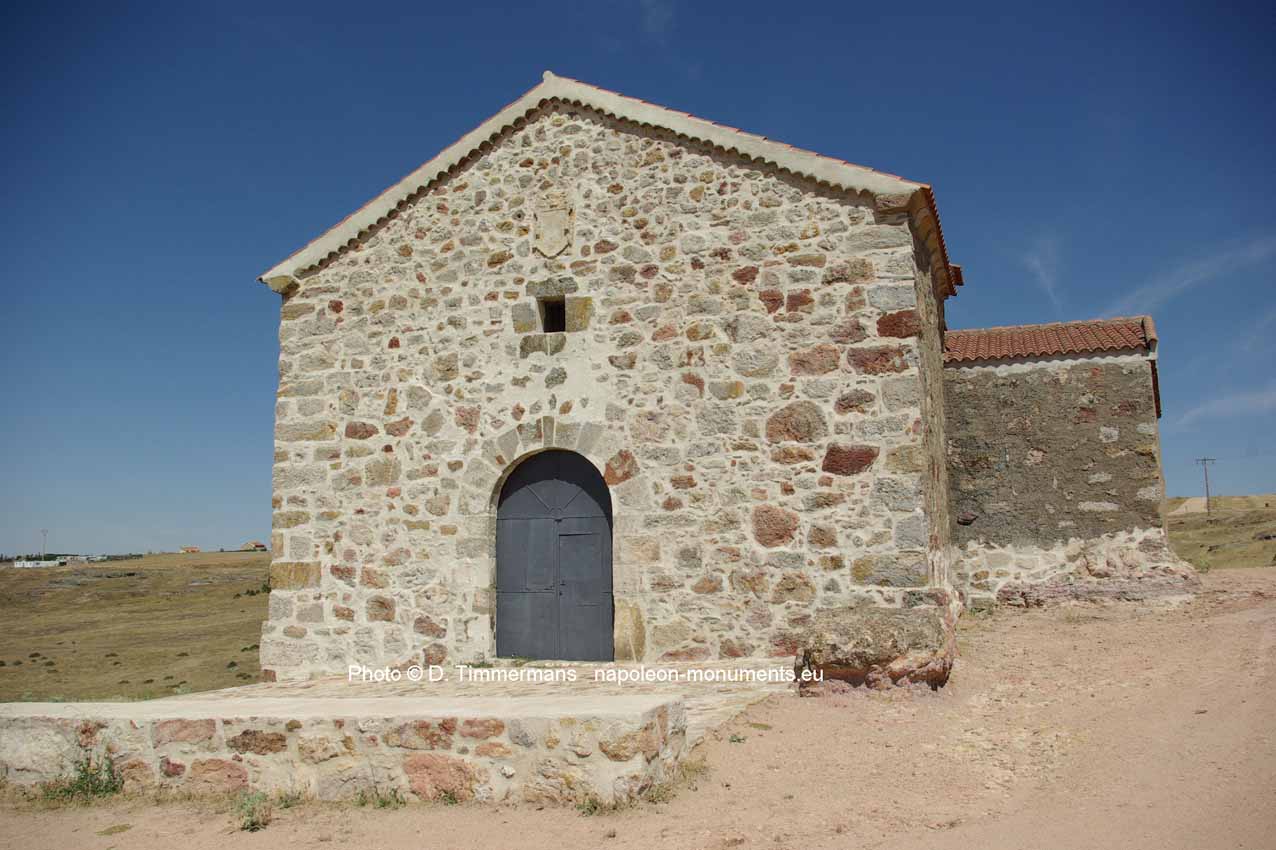 The chapel of the ermitage of Nuestra Seňora de la Peňa, occupied by Foy's division.
23/07/1812 Garciahernandez
30/07/1812 Boecillio (06-07/09-29/10/1812 - séjours du duc de Wellington)
14/08/1812 Valladolid
24/08/1812 end of the siege of Cadiz

18/09-22/10/1812 siege of Burgos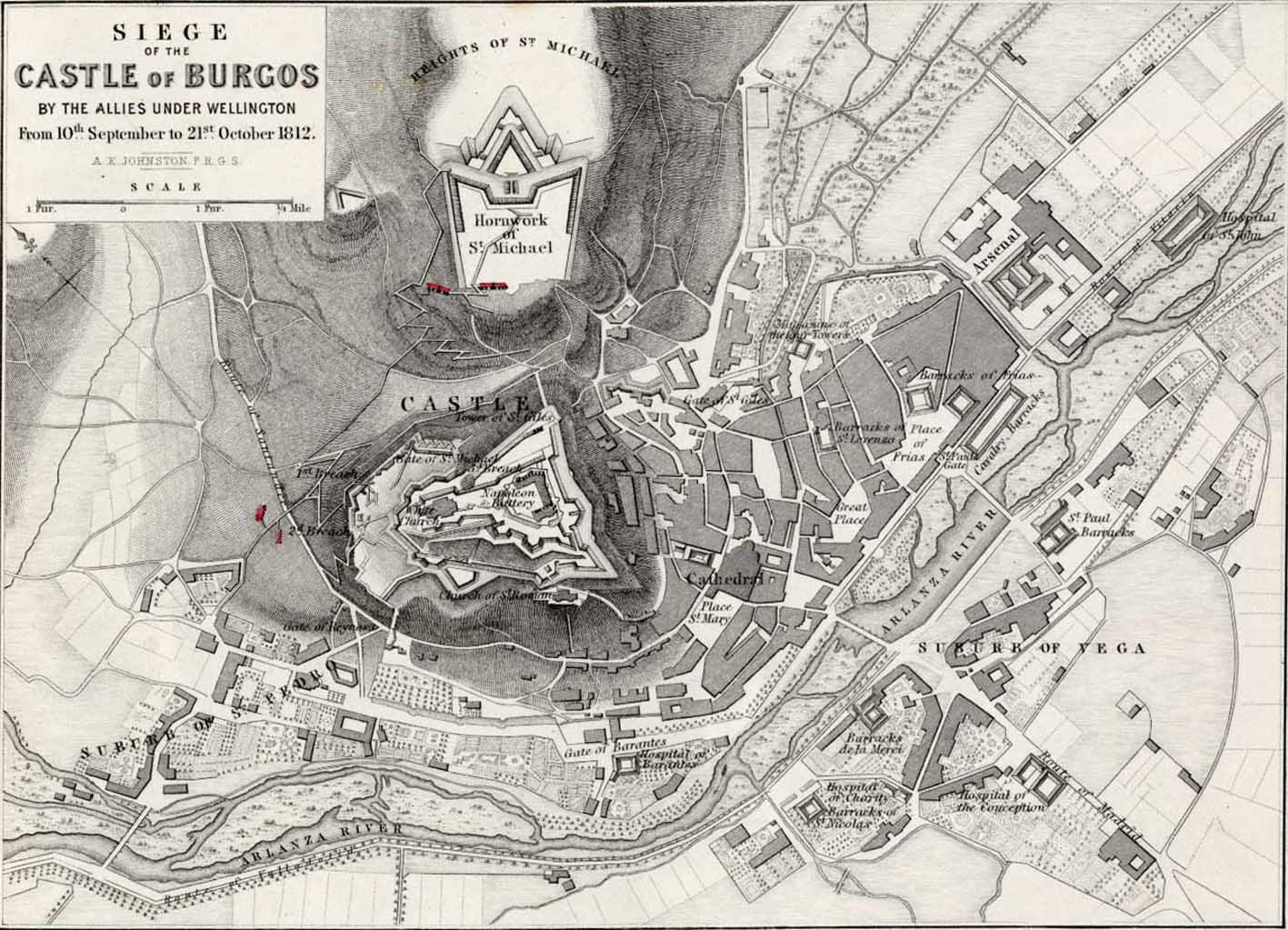 27/10/1812 Tordesillas
10-11/11/1812 Alba de Tormes
11/1812 Rueda (Wellington's HQ)
11/1812 - 05/1813 Freineda (Pt) (Wellington's HQ)

page still in the making
Maps : Johnston, Alex. Keith, Atlas to Alison's History of Europe, William Blackwood and Sons, Edinburgh and London, 1848 and 1850.